LMC Propels STEM Education In South Florida Schools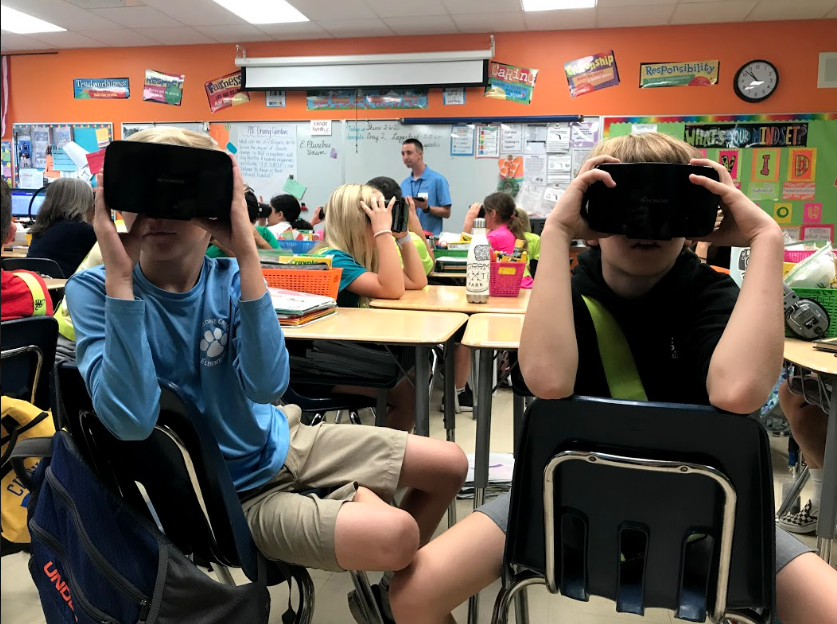 Loggerhead Marinelife Center Propels STEM Education with Scientist in Every Florida School Program
Loggerhead Marinelife Center (LMC) is building upon its STEM leadership by collaborating with the University of Florida (UF) Thompson Earth Systems Institute (TESI) and its Scientist in Every Florida School initiative (SEFS). The SEFS outreach program is sending scientists to K-12 schools to discuss short lessons surrounding LMC's "rescue to release" protocol. The programming closely aligns with the Center's educational pillars of excellence by using hands-on marine science tools, incorporating a practical application of knowledge and developing ready-to-use lesson plans that coincide with Next Generation Sunshine State Standards (NGSSS).
The Center's Passport Ambassador Program, which defrays in-class outreach costs for LMC scientists to visit students at Title 1 schools, provides students with interactive and engaging lessons in ocean conservation and marine science at no cost. However, with 180 schools and an estimated 193,000 students, a county as large as Palm Beach could use a few more visiting scientists!
A Scientist In Every School
UF graduate and Wildlife Biologist, Alan Ivory, is the first graduate student to take on the challenge. Since February 1, Ivory has visited 10 schools and has educated hundreds of students, which has broadened students' understanding of biology, ecology, and the research and veterinary sciences. By the end of Ivory's Graduate Assistantship program through SEFS, the Center will have educated more than 1,300 students from nine different Title 1 schools in Palm Beach County.
"We are very excited to begin this partnership with a like-minded organization like Loggerhead Marinelife Center," said Bruce MacFadden, Director of TESI. "This collaboration will help build our capacity for connecting scientists with every K-12 classroom in the state of Florida and inspire the next generation of environmental stewards."
Educating Students Across Palm Beach County
Through SEFS, there's the opportunity to educate more than 2.3 million students statewide and to provide updated research data to K-12 teachers. Scientists will regularly visit and introduce engaging material to put STEM at the forefront of curriculums. In doing so, TESI will actively sustain its mission to advance communication and education about Earth systems science in a way that inspires Floridians to be effective stewards of our planet.
"The SEFS program has provided us with another top-notch scientist to our outreach team that can connect students with marine science right in their classrooms," said Hannah Campbell, Director of Education at LMC. "It's amazing how a natural partnership like the one between LMC and TESI can significantly increase students' exposure to what it means to be a scientist. It was a no-brainer for us to power-up with the SEFS program."
Bring out your inner scientist! To participate in the program email Hannah Campbell at hcampbell@marinelife.org or visit LMC's website at marinelife.org.
———————–
One Mission. At Loggerhead Marinelife Center (LMC) we strive to be industry leaders in sea turtle and ocean conservation. Our work is focused on four core pillars, each focused on demonstrating measurable impact. Our team researches and conserves sea turtles, because sea turtles tell us the health of the ocean, which in turn tells us the health of our planet. These critical indicator species serve as our global ambassadors for ocean conservation. In this blog, we invite you to dive into the depths of ocean conservation and explore our research efforts.
Our biologist educators share tools, resources and STEM-based knowledge of marine science and ocean conservation to individuals of all ages, demographics and communities around the globe.
———————–
Media Contact:
Lauren Eissey, Public Relations and Engagement Specialist
561-627-8280, x124
leissey@marinelife.org